Marian Players
The theater program at Saint Paul's began in 1987. Today the theater program includes classes Theater I, II, and III. The theater also includes the "Marian Players" a group dedicated students from Saint Paul's and colleagues from the surrounding area who perform two productions a year. In the fall the players do a drama and in the spring the students do a musical production. The Marian Players do their productions in the renovated Alumni Theater, which is the only original building on campus. Every Lenten season the students do a Passion Play for the community and the student body. In the late spring the students do an evening of original one act plays and present original short films.
Fall 2019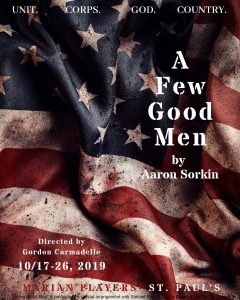 Spring 2020
Spring 2019
Fall 2018
Spring 2018
Fall 2017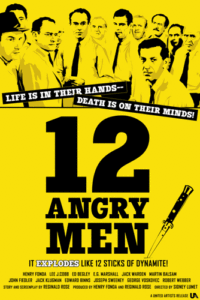 Spring 2017
Performances are scheduled for March 22, 24-26, 29-31 and April 1-2. Weekday performances are scheduled for 7:00pm and Sunday Matinee performances are scheduled for 3:00pm.

Fall 2016
Performances are scheduled for November 1st thru 3rd and November 5th and 6th.