Athletic Director Welcome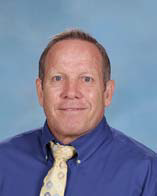 Craig Ketelsen Athletic Director
Welcome to St. Paul's Athletics, where "WOLF PRIDE" isn't just an expression. It is a feeling that permeates the atmosphere at every home event. We believe we have the best overall athletic program on the north shore. A program where "THE STRENGTH OF THE WOLF IS THE PACK" isn't just a slogan, it is the secret to the success of our over 40 teams in sixteen sports at four age levels (Pre-Freshmen, Freshmen, Junior Varsity, Varsity). Our players, coaches, fans, and school administration all work together for team success. While we have numerous, talented, and high-achieving individuals, the purpose of Saint Paul's Athletics is winning as a team. Together, each of our individual talents add to the strength of each team. Each team adds to the strength of our program. "The Strength of the Wolf is the Pack".
The principles set forth by "team first" can also be seen in the philosophy of our school and its founder, St. John Baptist de La Salle. We believe we win the right way, following the examples of John Baptist de La Salle and our school history. We have a great coaching staff, both faculty and non-faculty, and we encourage all students to get involved in at least one sport. All students share the benefits that athletics offers as athletes, managers, trainers or fans, and athletics fits in as part of the school, not a separate entity.
Currently, we have 16 sports during 3 major seasons:
Fall – Cross Country (V, JV, JH), Football (V, JV, 9th, 8th ), and Swimming (V, JV, JH)
Winter – Basketball (V, JV, 9th, 8th), Indoor Track (V), Power Lifting (V), Soccer (V, JV, 9th, 8th), and Wrestling (V, JV, JH).
Spring – Baseball (V, JV, 9th, 8th), Bass Fishing (2 student teams), Bowling (V, JV), Golf (V), Lacrosse (V, JVA, JVB ), Outdoor Track & Field (V, JV, JH), Rugby (A, B squads), and Tennis (V).
*Baseball, Basketball and Soccer have limited rosters. Those sports have tryouts.
Most teams practice daily. It is hard for a student-athlete to participate in two sports during the same major season. In addition, we do not make exceptions for those who play non-SPS sports (select teams, club teams) during our season. We believe that playing for SPS is a primary commitment. Also, once a student-athlete becomes part of a team, he is committed to that team for the season. He may not switch sports after he has started without special permission from the coaches and Athletic Director. We are a bit more lenient with this rule for 8th graders – we encourage them to try a sport each season or at least be involved in one sport.
Most sports have a booster club to support the teams at all levels. Each parent will receive a list of general athletic policies at the "Meet the Team" event for their sport.
Each athlete must have a physical and complete his entire sports eligibility packet before he is allowed to participate.
So, come get the feeling of "WOLF PRIDE" at any home athletic event. Come out and join or support one or more of our teams. Lend your individual talent and skill to our athletic program and help "STRENGTHEN THE PACK". You will be glad you did!
Please contact me at craigk@stpauls.com if you have any further questions, and I look forward to seeing you at a game!